ASHTANGA YOGA- LED PRIMARY SERIES
On the led classes, we concentrate on deep ujjayi breathing and the correct order of asanas (postures). We all move and breathe together. After a few classes, you will be able to memorize the sequence, improve in the postures and enjoy the bliss of yoga.
ASHTANGA YOGA- MYSORE STYLE
The heart of Ashtanga Yoga is in Mysore, South India, therefore the traditional method to practise Ashtanga Yoga is called Mysore style. It gives you the space to focus and follow your own breath. Everyone practise independently at their own pace while surrounded by the energy and inspiration of the others in the room. You have time to explore the postures and go with your own breath. I adjust students individually through the sequence and help them to deepen their practice.
STUDIO SESSION
5 class card (90 min) – 13.500 HUF (valid for 2 months)
10 class card (90 min) – 27.500 HUF (valid for 3 months)
Monthly unlimited 18.000 HUF
FREE class after every 10 class card purchased (could be gifted to a friend)
Drop-in (90 min)- 3500 HUF
PRIVATE SESSION
Private sessions are a powerful way to connect with yourself and to focus on your specific needs and improvement.
Available 1-to-1 or 1-to-2.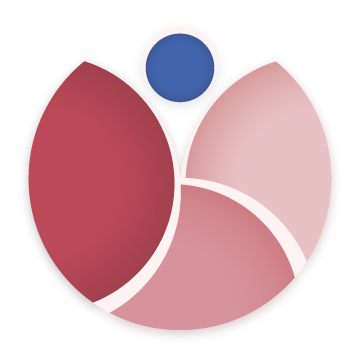 Ashtanga is fundamentally a path of spiritual transformation and personal development, based on the eight limbs of Yoga. It is a living tradition rooting back to Patanjali, Sri T. Krishnamacharya, and Sri K. Pattabhi Jois.
Ashtanga Yoga wakes up the internal fire and life energy. Vinyasa is the breath-synchronized movement. By practising the correct order of the asanas (postures), it creates a continuous flow of energy that heats up the body. As concentration increases, the breath, mind, body, and soul come into union.
Traditionally, students are practising every day except Saturdays and moon days.
ASHTANGA~ THE PATH OF SPIRITUAL DEVELOPMENT
Yama- Discipline
AHIMSA- non-violence
SATHYA- truthfulness
ASTEYA- non- stealing
BRAHMACHARYA- right use of energy
APARIGRAHA- non- attachment
Niyama- Self-discipline
SHAUCHA- purity of mind and body
SANTOSHA- contentment
TAPAS- control of senses
SVADHYAYA- self- study
ISHWARA PRANIDHANA- devotion
Asana – Postures
Pranayama – Life force expansion
Pratyahara – Withdrawal of the senses
Dharana – Concentration
Dhyana – Meditation
Samadhi – Perfected concentration
4 ASPECTS OF ASHTANGA YOGA
Asana – posture
Ujjayi breathing- Victorious Breath
Bandha– internal lock
Drishti– vision point
TO DEEPEN YOUR PRACTICE AND MASTER ASHTANGA YOGA
YOGA SUTRAS OF PATANJALI
TRANSLATION BY SWAMI SATCHIDANANDA
BHAGAVAD GITA
TRANSLATION BY EKNATH EASWARAN
YOGA MAKARANDA PART I AND II
SRI TIRUMALAI KRISHNAMACHARYA
THE HEART OF YOGA
T.K.V. DESIKACHAR
YOGA MALA
SRI K. PATTABHI JOIS
ASHTANGA YOGA
JOHN SCOTT
ASHTANGA YOGA THE PRACTICE MANUAL
DAVID SWENSON
ASTANGA YOGA
LINO MIELE
ASANA PRANAYAMA MUDRA BANDHA
SWAMI SATYANANDA SARASWATI