ashtanga yoga &
thai massage pécs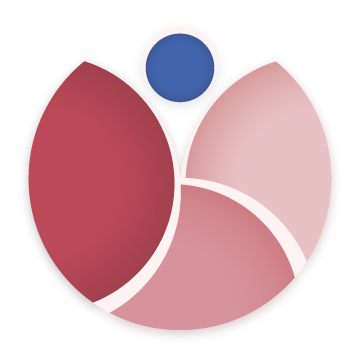 I started to practise yoga with my mother at the age of 17. During my university studies, I constantly practised Hatha Yoga to reduce stress, maintain flexibility and find balance inside out. Wherever I travelled and lived, I kept practising and it became the part of my life. I met Ashtanga Yoga in London and it felt amazing after practising martial arts for 5 years. Later I moved to Bristol where I found great masters, Brigid Swanson and Caroline Simpson who inspired and motivated me to deepen my practice and knowledge.
My favourite massage is Thai Massage, so I was delighted to have the opportunity to complete traditional Thai Massage (Nuad Boran) training in April 2015, certified by the Ministry of Education of Thailand. Then I completed further training in 2016, including Tok Sen techniques and Therapeutic Thai Massage. I am a certified and insured Thai Massage therapist, and member of the Thai Healing Alliance International (THAI)
Ashtanga Yoga wakes up the internal fire and life energy. Vinyasa is the breath-synchronized movement. By practising the correct order of the asanas (postures), it creates a continuous flow of energy that heats up the body. As concentration increases, the breath, mind, body, and soul come into union.
Thai Massage is an ancient healing therapy (dating back more than 2500 years). It combines yoga, reflexology, acupressure, and ayurveda.
Improves blood circulation, relieves pain, increases flexibility and concentration, stretches the muscles, tones the inner organs.
If you're looking for long-lasting physical and emotional benefits.
It is a great option for regular clients or intensive treatment plans,
as the overall cost of treatment is greatly reduced.
BOOK 3 MASSAGE SESSIONS WITH DISCOUNT
3 X 60-MINUTE SESSION FOR 28.000 HUF
3 X 90-MINUTE SESSION FOR 33.000 HUF
3X 120-MINUTE SESSION FOR 39.000 HUF
THAI MASSAGE GIFT VOUCHER
FOR YOUR FRIENDS AND FOR THE LOVED ONES
The Perfect Gift of Precious Me Time!
Choice of 60, 90 or 120-minute massage session.
PRICES
60 MINUTE MASSAGE SESSION FOR 10.000 HUF
90 MINUTE MASSAGE SESSION FOR 12.000 HUF
120 MINUTE MASSAGE SESSION FOR 14.000 HUF
Advance booking is required.
Once purchased, valid for 3 months.